Our CBD products
What is CBD and will it have an effect me?
Cannabidiol (CBD) is a natural cannabinoid and one of the most abundant constituents of hemp. CBD is safe to consume and not intoxicating. For this reason, it has long been prized for its beneficial effects on health and well-being. You will not get a "high" sensation when inhaling or ingesting CBD. Instead, its most notable attributes are potential health outcomes for treating pain, mood, inflammation, and anxiety, without any of the side effects often associated with prescription drugs. .
Is it safe to take CBD with the medication or supplements I am using?
We advise you to consult your physician if you have any questions about the safety of our CBD products, when combined with prescription drugs, or supplements you are currently using.
Will CBD hemp flower cause me to fail a drug test?
We cannot make this claim in one way or another, except to say that CBD is considered undetectable in saliva or urine tests. However, there remains the rare case where traces of THC in hemp can be detected. All of our CBD hemp flowers comply with applicable regulations regarding the minimum content (less than 1%) of THC, as required by law. If you are unsure of this, we believe that it is not worth risking your job by using our products.
Cannabis laws in Switzerland
Is CBD legal in Switzerland?
A THC of at least 1% is generally prohibited in Switzerland and the use of products with this content (or more) can be punishable by a fine of around 100 CHF.
Can you own and consume cannabis in Switzerland?
If you get arrested by the police and you are in possession of less than 10 grams of cannabis flowers or any other product (more than 1% THC content), you risk a fine of around CHF 100. .
Can you smoke cannabis in Switzerland?
You cannot smoke freely in public.
Can you grow cannabis in Switzerland?
You've probably heard of the legality of growing cannabis plants in your home. This is true, but it is important to understand that specific laws apply to cultivation. The Cannabis Cultivation Law was passed in 1995, and Switzerland became one of the first European countries to allow its citizens to grow cannabis. The point is, you can't own plants with THC levels above 1%.
Medicinal cannabis in Switzerland
Since July 2011, any doctor in Switzerland can effectively prescribe medicinal cannabis flowers with a THC of more than 1.0%, to patients who have a license (a permit) issued to them by the Federal Office of Health. public.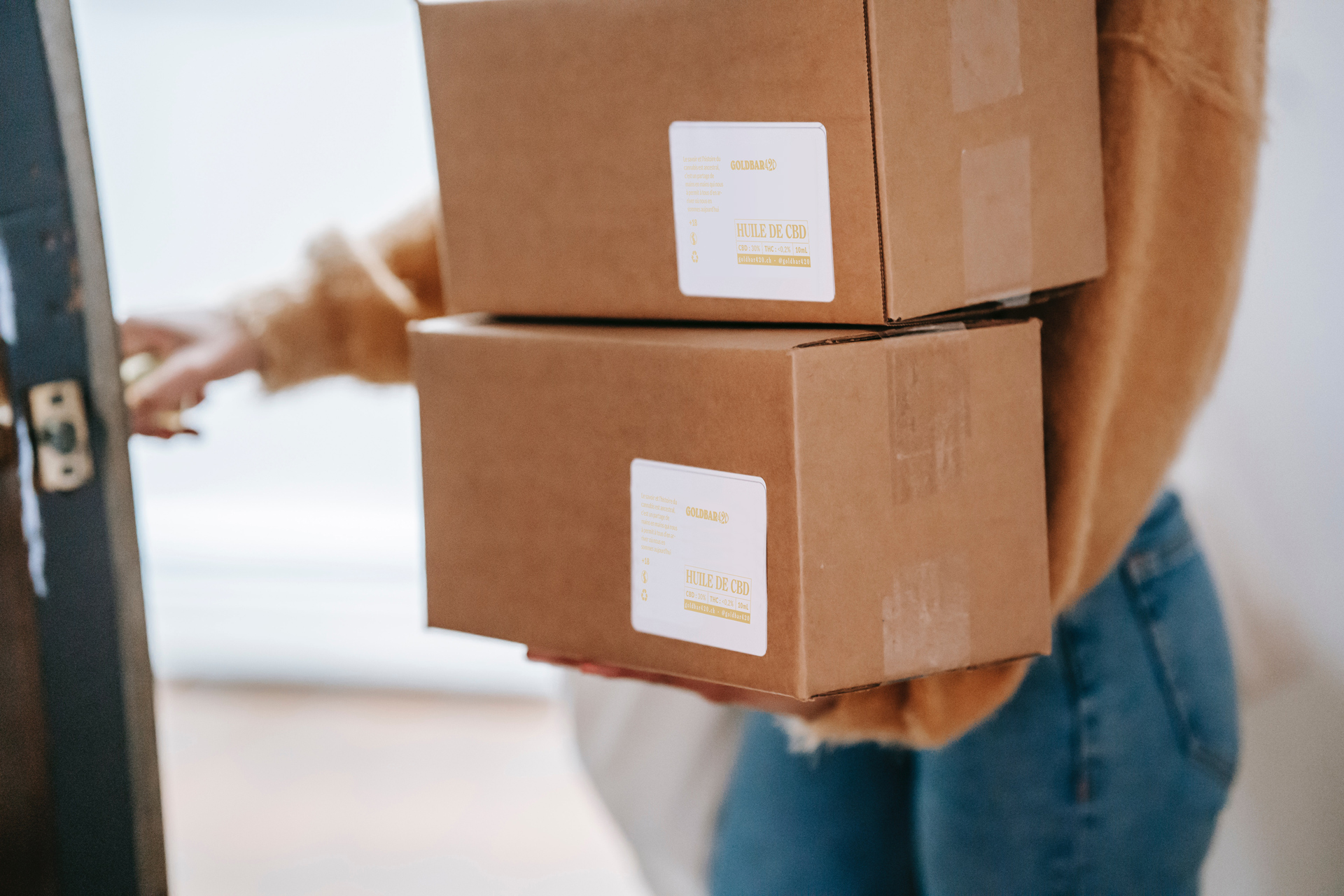 Purchases and Shipping
Do you offer wholesale?
If you have a retail storefront and would like to learn more about buying wholesale hemp flowers, please email info@goldbar420.com
Where can I send the payment for the order?
Bank transfers should be sent to the following account:
Goldbar420 Sarl • 8 rue de la fontaine, 1860 Aigle, Switzerland
EUR (€)
IBAN : CH2080808002146765138
BIC : RAIFCH22XX
CHF 
IBAN : CH8480808009830512189
BIC : RAIFCH22XX
Raiffaisen Schweiz Genossenschaft • Raiffaisenplatz 4, 9001 St. Gallen, Switzerland
What form of payment do you accept?
When purchasing hemp flower and CBD products from Goldbar420, we accept direct deposit and cryptocurrency.
Which carriers do you use to ship your orders?
All Goldbar420 packages are shipped first by Swiss Post and then by your local national carrier.
What kind of delivery time can I expect?
Once your order has been processed and your package sent to the post office, you will receive an email with a tracking number from Swiss Post. It takes us one business day to process your order before we ship it out. Standard shipping times for Swiss Post packages have been slowed down to between 5 and 7 working days (Monday to Friday, excluding holidays).
Are your packages shipped discreetly?
All packages are sent in unmarked containers to protect your order with discreet return.
Will there be a noticeable odor with my package?
No. All shipments of our CBD floral products are double-wrapped in heat-sealed, non-transparent bags to ensure your package arrives safely and discreetly.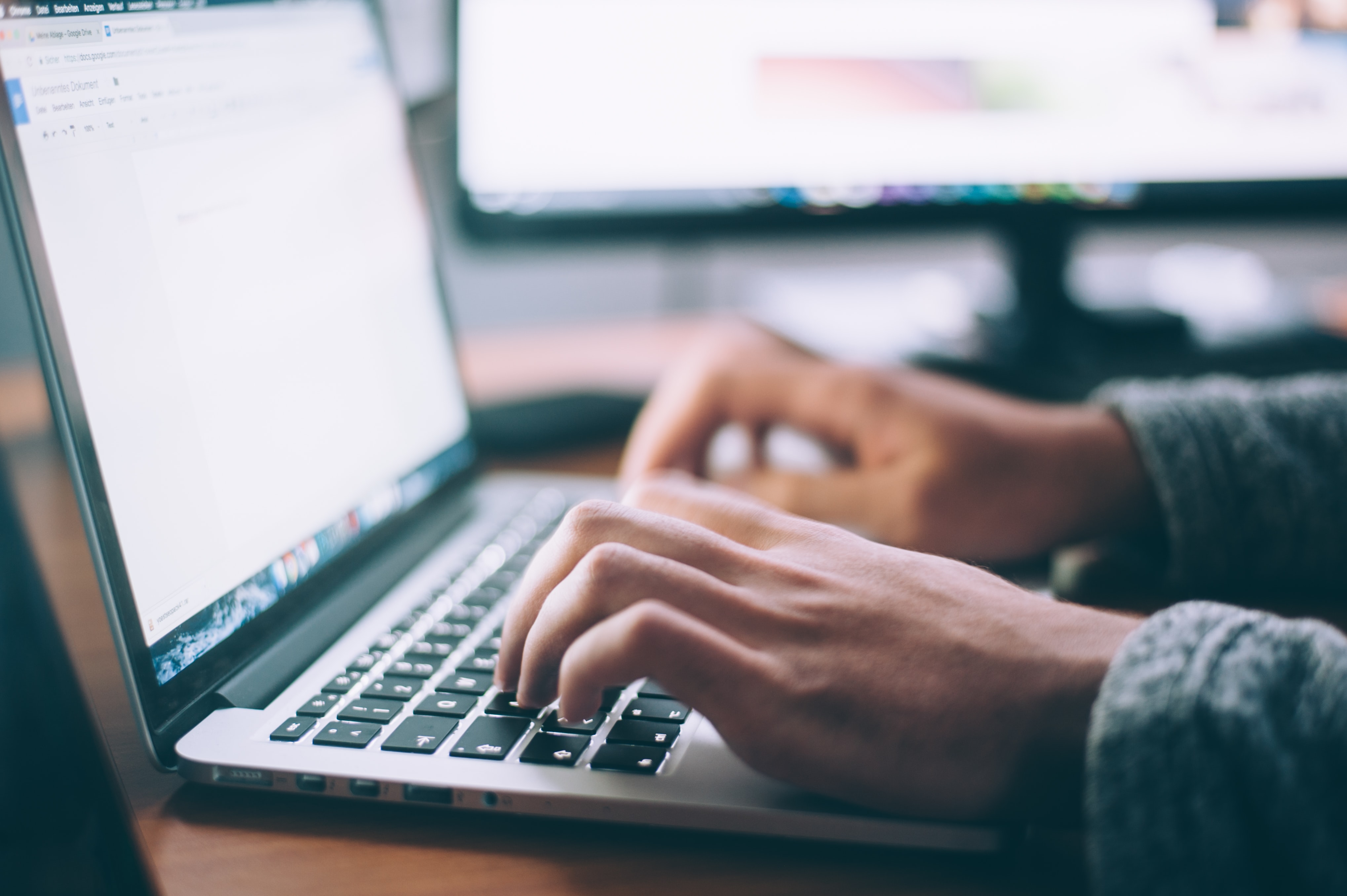 CUSTOMER SUPPORT
What is your return policy ?
All sales are final and non-refundable, but if you have any problem with your products, we ask that you contact us at info@goldbar420.com to see if we can help you resolve the issue.
We also ask that you be very careful when filling in your shipping information, as we cannot refund or replace any shipment that has not been delivered due to a wrong mailing address.
Why hasn't my order arrived yet?
Unfortunately, there is not much we can do to expedite delivery once the package is in the hands of the post office. What we can do is offer our full support if you believe your package may be delayed or lost. Please contact info@goldbar420.com for any questions or concerns regarding the delivery of your package as soon as possible. Please include your order number in your email so that we can better assist you.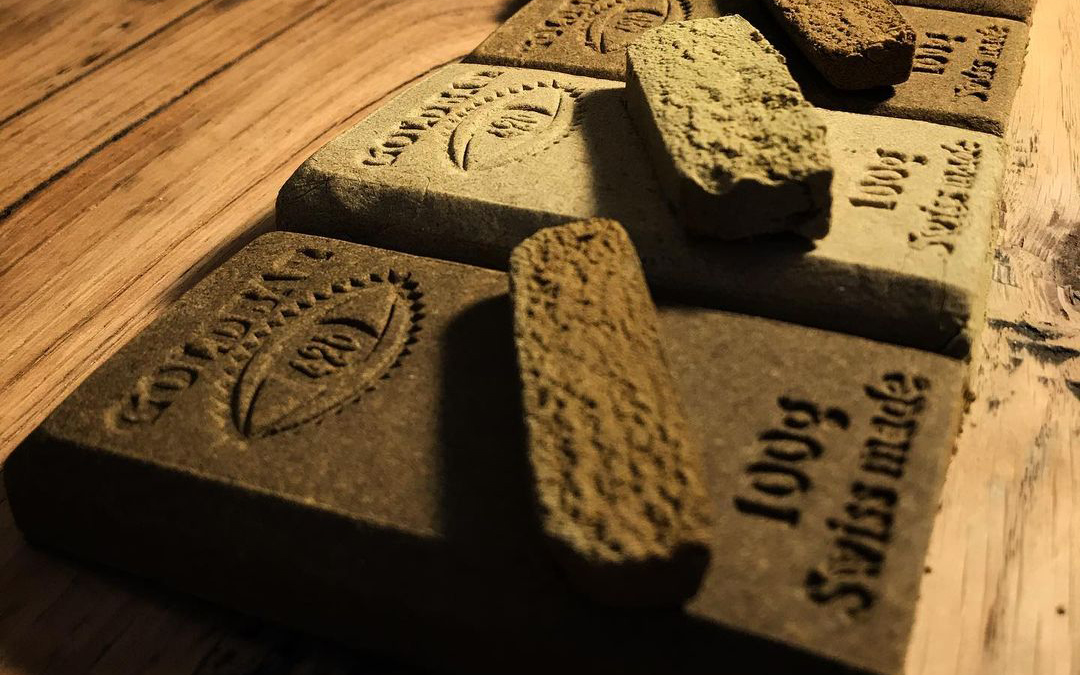 OUR ENGAGEMENTS
A traceability system ensures the origin and delivery of ingots.
Artisanal and manual cultivation, harvesting, drying and refining methods, respectful of the plant, which best respect its integrity and its intrinsic qualities by avoiding the use of growth products, insecticides or chemical fungicides aggressive.
Quality dry extracts without additives (without terpenes or other activators in particular).
Products and production methods that meet all applicable legal and regulatory requirements.